Safe & Secure
Online Meetings
eyeson offers you quick and easy video meetings with an extra level of security.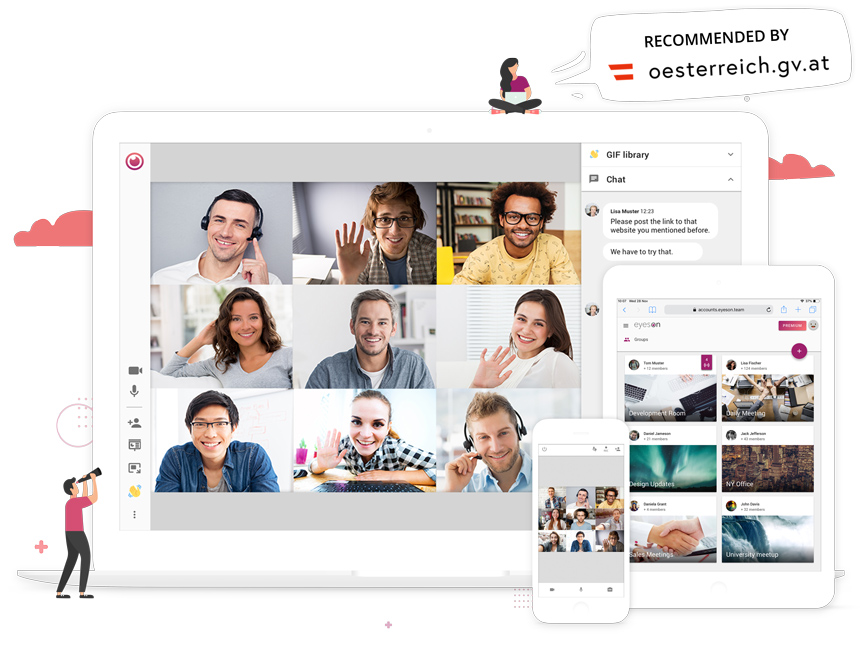 in compliance & secure
#1 Video Meeting from Europe
The ECJ has declared the "Privacy-Shield", the main basis for data transfers between the EU and the USA, to be ineffective (ECJ, 16.7.2020 – C-311/18 "Schrems II"). In practical terms, this means that most US service providers, such as Google, Facebook, Zoom or WebEx, now face a major problem if they want to process data of EU citizens (Mehr Info).
You too can use eyeson for online meetings when it comes to the confidentiality of data, for example with customers or in a team. Even the Austrian Federal Ministry for Climate Action, Environment, Energy, Mobility, Innovation and Technology (BMK) recommends its use.
100 % EuropE
100% European company with headquarters in Austria
No tracking
No tracking code from Google Analytics, Facebook etc.
EU Server
On European server infrastructure with data storage in the EU
NO Installation
No local software installationen, thus no access to your device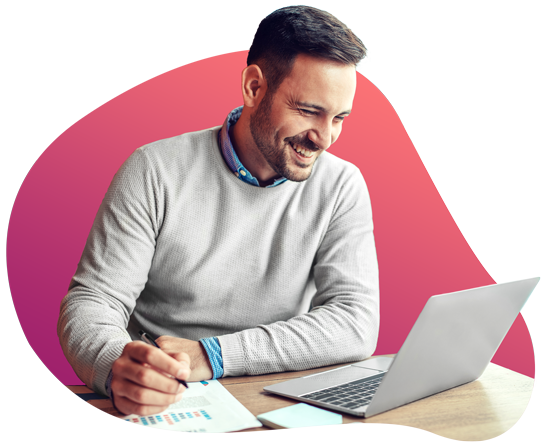 Fast & easy
Video meetings with an extra level of security
Secure online meetings should be a matter of course. No matter whether it's an internal team meeting, a customer meeting, a consultation or an exchange of ideas – the confidentiality of the discussions and the data has to be a top priority.

But security also means getting people into videoconferences easily and without much need for explanation. For this purpose eyeson developed a video conferencing system which can be used in any web browser and on any device (e.g. cell phones). There is no need for local installations, so the recently appeared #zoombombing does not have to be feared.
You want to learn more about eyeson?
All about eyeson on our website